We bought a house! On January 6, 2021, we signed the contract and paid $1,000 down to secure a house in the LGI Oak Ridge community in Fort Worth, Texas!
We Bought a House!
You can read our full house buying journey here. You can also learn more about us here.
We drove to the LGI Homes Oak Ridge development.
We had already toured the floor plans in early December so we only needed to decide if we wanted the Erie floor plan at 1598 sq. ft or the Ontario floor plan for 1775 sq. ft. We chose the Ontario!
We like the bigger kitchen and dining room in the Ontario. We secured the plat with $1,000 and signed the paperwork to get started.
We stopped by our lot on Saturday, January 9, to take a photo with our plot of land with a SOLD sign.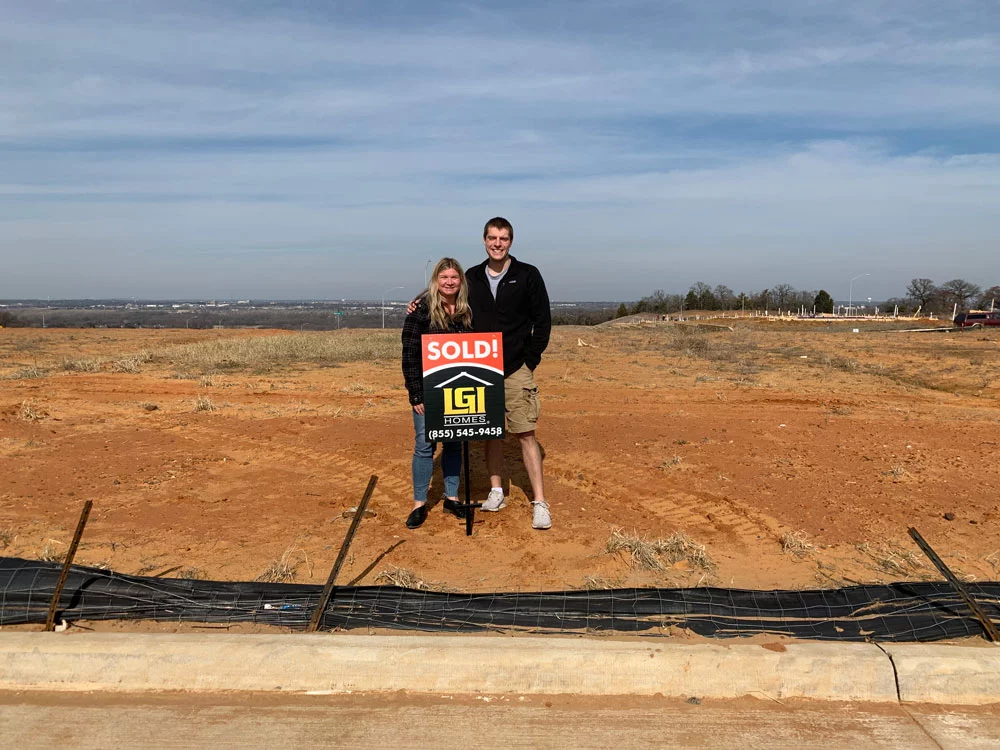 Construction hasn't even begun and we have to wait until the end of April to move in!