Hey there, friends! Recently, I specked out my closet for creating a custom built-in closet. I am looking for something unique and beautiful for flush mount lighting, and I am thrilled to share some of my favorite picks.
I must say, flush mount lighting is really having their moment right now, and they're nothing like the old-fashioned ones. These lights can be a total game changer, creating an elegant atmosphere in your space. I hope my suggestions make the decision process easier for you!
What is a flush mount light?
A flush mount light, also known as a flush ceiling light or flush mount fixture, is a type of light fixture that is installed directly against the ceiling without any gaps or hanging parts. It is designed to be close to the ceiling surface, providing a sleek and compact lighting solution.
The fixture is typically mounted using screws and brackets, and it sits flush or nearly flush against the ceiling, making it a good choice for rooms with low ceilings or limited space. Flush mount lights come in various styles, sizes, and designs, and they can use different types of light bulbs, including LED, incandescent, or fluorescent.
They are commonly used in hallways, bedrooms, kitchens, bathrooms, and other areas where a compact and unobtrusive lighting option is desired.
Flush Mount Lighting Ideas | Currently Shopping
Here are some fabulous flush mount lighting options to consider: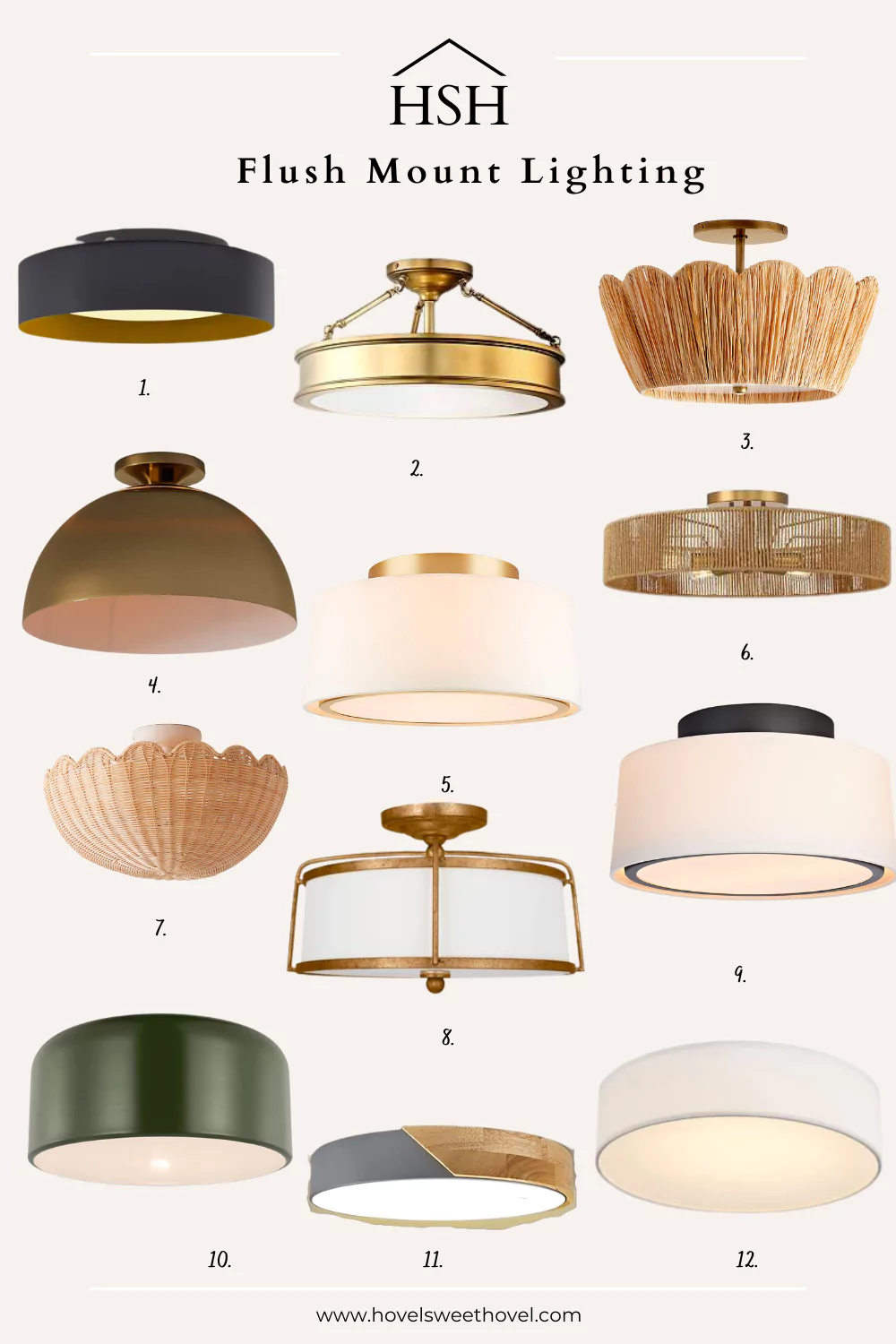 Personally, I'm searching for the perfect spot in our home for this exquisite flush mount — it's just so pretty! And I can't get enough of the charm and timeless style of the scallop light with the black details. The best part? It's under $60!
Speaking of design tips, don't hesitate to repeat lights in your home. Whether it's along a hallway or within the same room, it creates a stunning statement.
Check out these additional flush mount lighting options for more inspiration: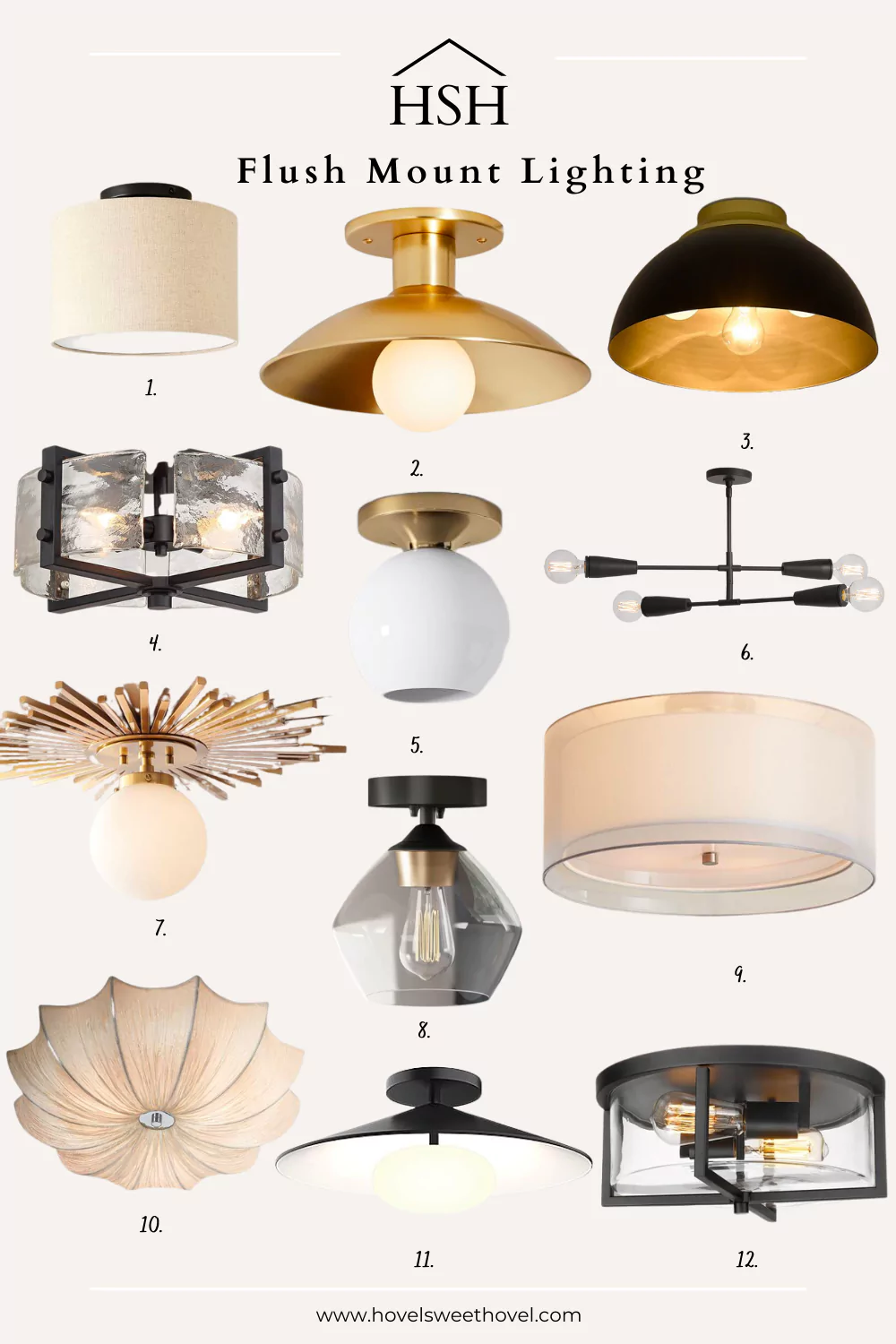 I particularly love the sleek black one in the first graphic, which would be perfect for a bathroom — it's subtle and classic, and it comes at a budget-friendly $85. Also, if you have can lights in places where a unique flush mount could work wonders, consider replacing them with something like this gorgeous light under $100. Trust me, it can completely transform the look and feel of your space!
Take a look at this stunning space by Jean Stoffer Design, where they opted for a pretty flush mount instead of the typical can light—it adds so much charm!
And just because I couldn't resist, here's one more beauty that caught my eye. Isn't it absolutely stunning? With so many amazing options for flush mount lighting available today, you really can't go wrong.
Wishing you all a fantastic day ahead!
Cheers,
Katie