These stunning DIY IKEA Tarva Dresser Hacks are going to inspire you to create budget-friendly and amazing customized furniture for your space.
Why the IKEA Tarva Dresser?
The IKEA Tarva dresser has three different options for styles of dressers: the 3-drawer, the 5-drawer, and the 6-drawer. It is a simple design in untreated solid pine wood. It's beautiful as it is or you can stain, paint or wax it the way you like to create a personally designed chest of drawers.
It's a relatively inexpensive DIY (depending on what options you choose to add or change) and there's so many ways to try your own style. See my 10 favorite hacks below.
1. Ikea Tarva Dresser Hack: Nightstands – Oak House Design Co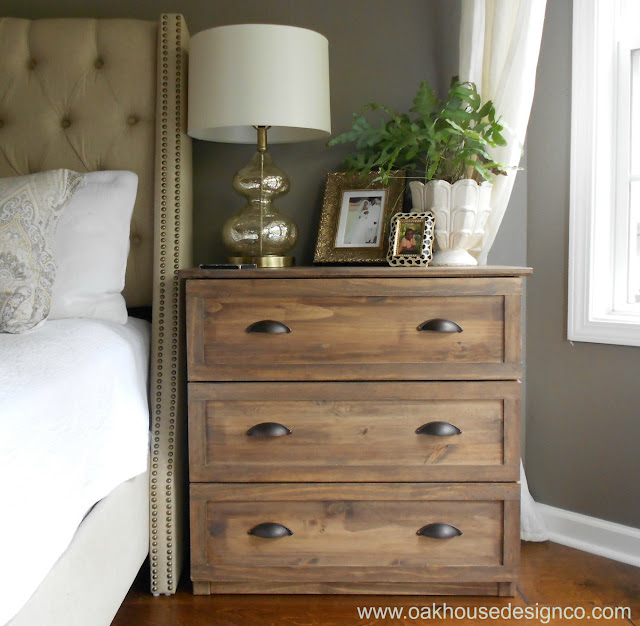 Project by: Oak House Design Co
I love the simplicity of not using the square legs and adding the double drawer pulls. It's very easy to stain the Ikea Tarva before you begin assembling the dresser. Melanie did a great job with the stain color and the pulls are a great choice for a farmhouse-style DIY.
2. Ikea Tarva Dresser Hack: Showpiece – Bay on a Budget
Project by: Bay on a Budget
Tim chose a beautiful blue stain to create a statement showpiece for his DIY. He used two 5-drawer dressers and placed them side-by-side – which creates a really beautifully large piece for the bedroom. I love the hint of gold on the knobs!
3. Ikea Tarva Dresser Hack: Green and Gold – Champagne Chaos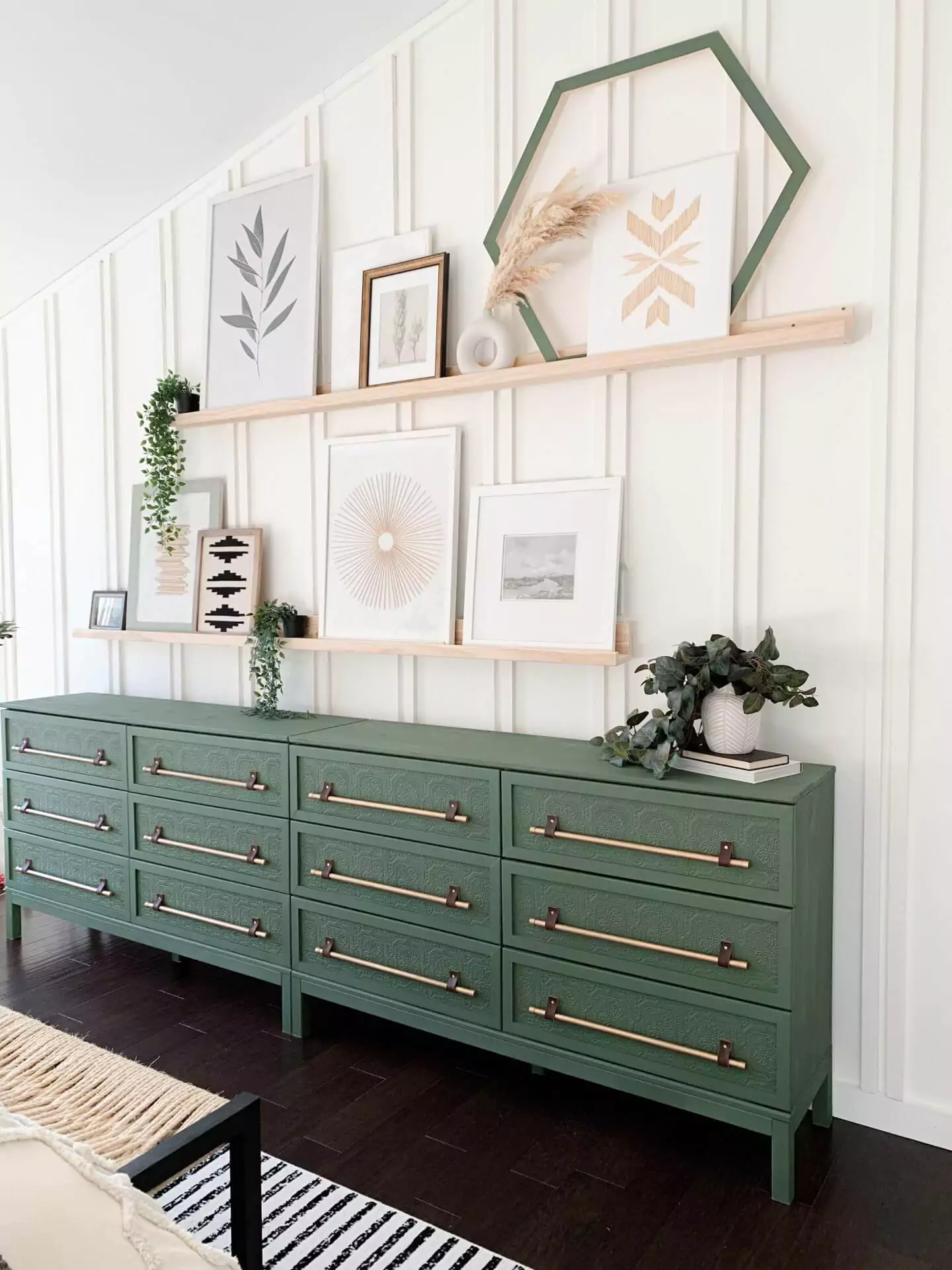 Project by: Champagne Chaos
Like Tim at Bay on a Budget, Annie chose to use two dressers side-by-side. She chose a statement color with a beautiful leather and copper pipe details on the drawers. And I love the paintable wallpaper details!
4. Ikea Tarva Dresser Hack: Chevron Pattern – Hunker
Project By: Hunker
Hunker went full-tilt on this DIY. The horizontal wood working must have taken forever, but the end result is completely stunning. It's a little too much work for my patience, but I love how it turned out.
5. Ikea Tarva Dresser Hack: Painted and Stained – Diana Domesticated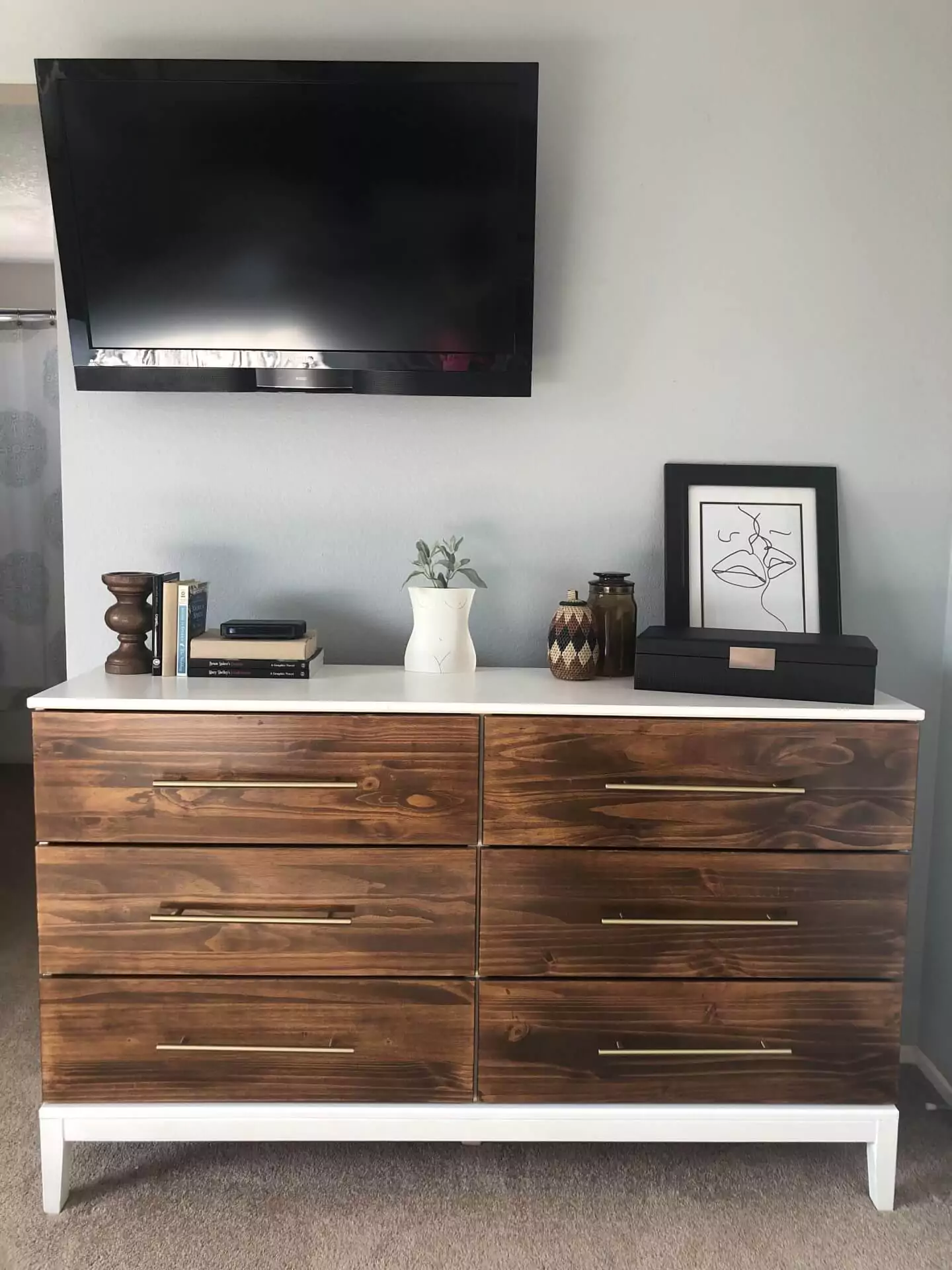 Project By: Diana Domesticated
I am obviously a fan of the midcentury modern style of Diana's DIY. It's white, natural wood stains and it has gold. I think the best part of her DIY is that she added a fun wallpaper to the sides of the internal drawers. So good!
Project by: House on Longwood Lane
Kourtni's DIY dresser must have taken a lot of work, but it looks like something straight out of an Anthropologie bedroom. She spent her DIY time cutting the faces of the drawers out in order to add the cane material. Beautiful.
7. Ikea Tarva Dresser Hack: Black and Natural Wood – Grayson Studio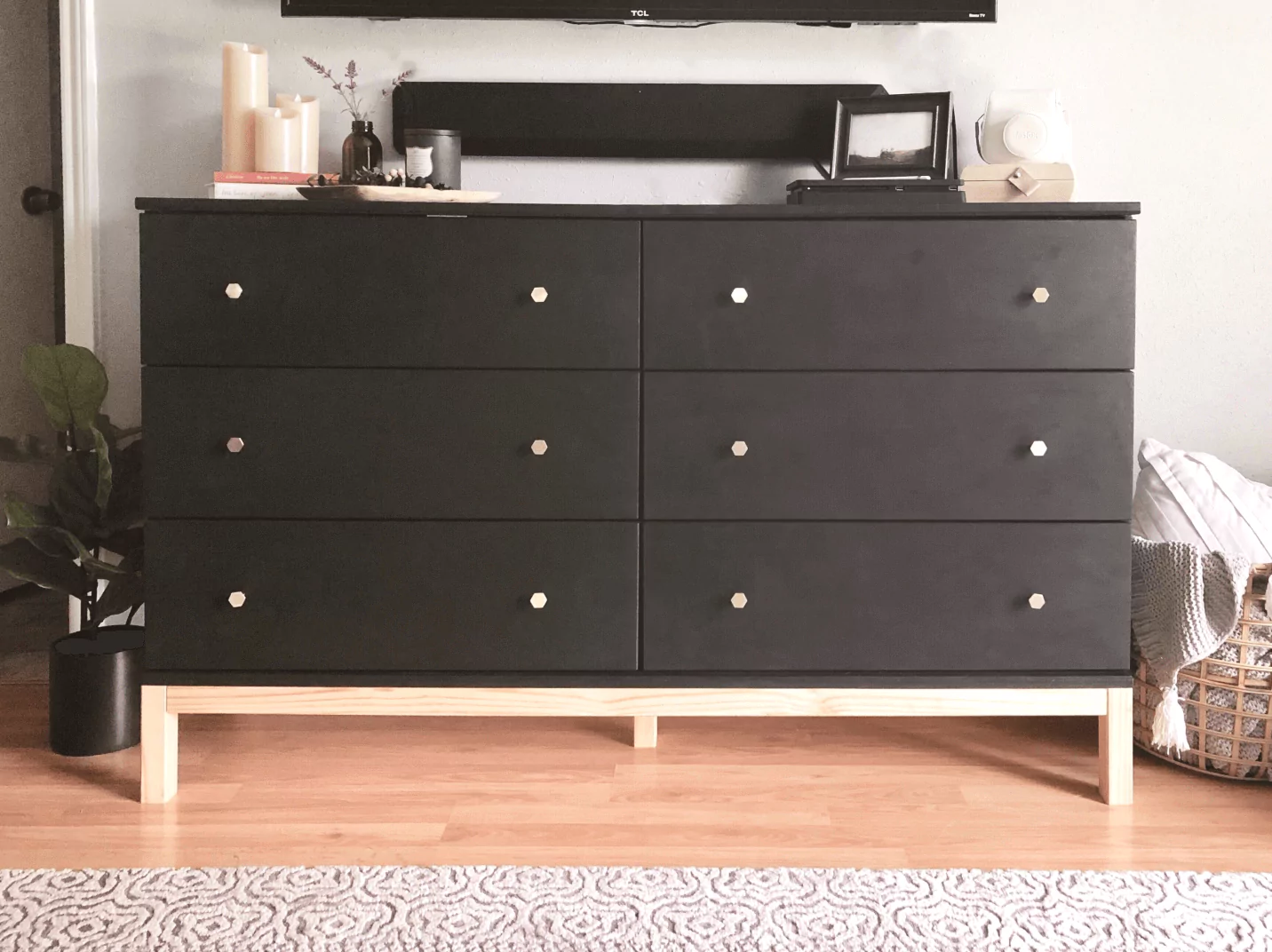 Project by: Grayson Studio
8. Ikea Tarva Dresser Hack: White and Gold – A Vintage Splendor
Project by: A Vintage Splendor
Annette's DIY takes on a midcentury modern style for her dresser. I love the white drawers with the wood legs, but the leg color is not my favorite tone. I love the long gold pulls.
9. Ikea Tarva Dresser Hack: Fluted Drawers – Love and Renovations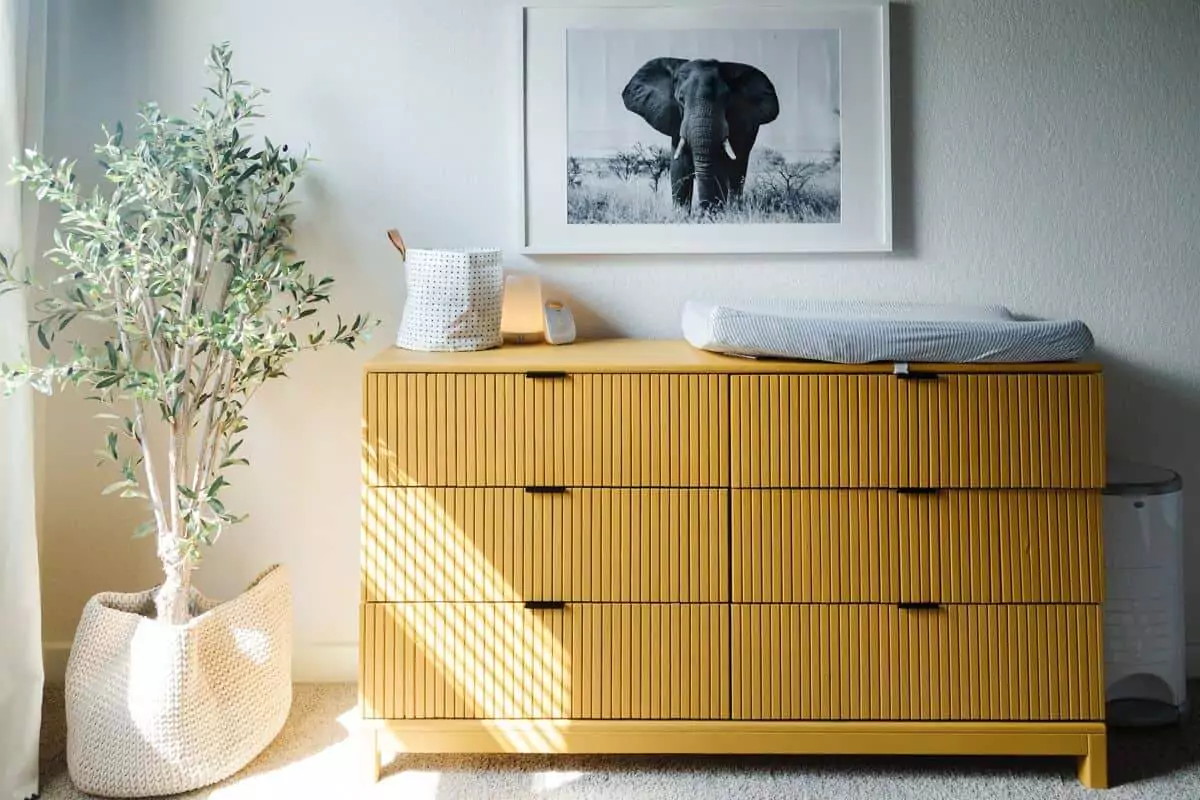 Project by: Love and Renovations
Amanda created this lovely vintage style out of her DIY dresser. She painted it all one color, but the addition of the flutes really bring this DIY to stunning.
10. Ikea Tarva Dresser Hack: White and Stained Wood – Hovel Sweet Hovel
Project by: Hovel Sweet Hovel
And last, but not least, this what I DIY'd for our guest bedroom. I added in the paintable wallpaper, painted the drawers white with the contrast of the stained wood, and added a touch a gold with the pulls.
Have a favorite? Let me know in the comments below!
Cheers,
Katie